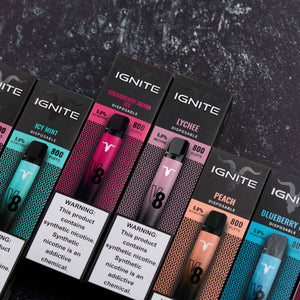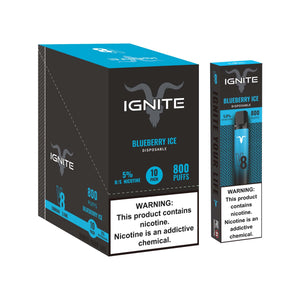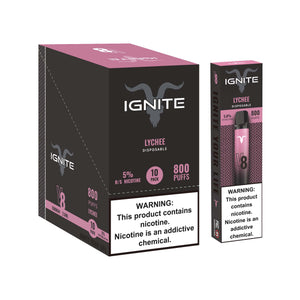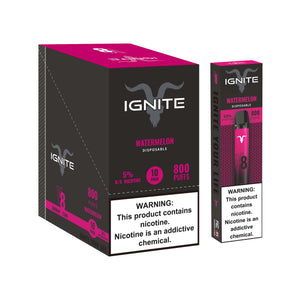 10 COUNT PACK | 5% SYNTHETIC NICOTINE | 500 MAH BATTERY | 2.6ML | UP TO 800 PUFFS 

Our latest disposable V8 Vape Pen features brand new hardware and auto-draw technology to deliver the smoothest vape experience without charging or any setting adjustment. Just inhale to fire up the pre-filled device. The 500mAh battery delivers delicious flavor up to 800 puffs, enough to keep you satisfied all day and then some. Each pen contains 5% synthetic nicotine for an accurate cigarette style nic experience.


Features: 

Disposable 

device requires n

o 

m

aintenance, 

c

harging or 

r

efilling

 

Pre-Filled: 2.6mL

Internal Battery: 500mAh

Pre-charged, simply puff on the device to activate

5% (50mg/mL) synthetic nicotine inside for an accurate cigarette style nic experience

 

Up to 800 puffs per disposable, approximately equivalent to more than 2 pack of cigarettes (20 cigarettes per pack)

Compact, light, portable, and discreet

Dispose pen when battery is dead (no longer lights up during puffs) or when flavor is gone


Ingredients: 


5% Synthetic Nicotine

Vegetable Glycerin

Propylene Glycol

Natural Flavors & Artificial Flavors

IGNITE's vapes are made with superior components. From the batteries, heating elements and the liquid, our attention to quality gives our devices a less than .005% defect rate, significantly lower than the industry average. Giving users the comfort in knowing their device will perform as desired from the 1st puff to the last. *based off of returns/replacement data compared to sales


WARNING: This product contains synthetic nicotine. Synthetic nicotine is an addictive chemical.

At this time, we are unable to ship vape products internationally or to customers in the following state: Alabama, Arkansas, Georgia, Louisiana, Maine, New Hampshire, New York, Oregon, Utah, Vermont. There are also certain flavor restrictions based on state and local municipal laws: New Jersey, New York, Rhode Island, Massachusetts, New Mexico, Maryland.


Best

I love the watermelon flavor V8 and hope it continues.

I was very pissed off about it they tasted like they were burnt really bad and Thro out the rest of them because how nasty they where

Worst delivery time and customer service

Took about 3 weeks to deliver and when i wanted to cancel they said I couldn't its been over a month and yet they havent returned my money!

Don't discontinue watermelon

Please consider keeping the watermelon flavor!

Excellent

Great flavor, excellent packaging, and fast shipping! Highly recommended!